<< Back to list of Our Services

When your ability to handle life's problems is challenged...
We are here for you...
Our counselling service is available to all Manitobans of every religious and ethnic background. JCFS counsellors have a vast expertise with a wide variety of problems. Our counsellors are certified, highly skilled, professionally trained therapists with a minimum Masters degree in Social Work, Psychology, Counselling or other related field. On-site psychiatric consultation is available, when deemed necessary. Fees are assessed on a sliding scale according to family income and size.
Individual counselling for children and adolescents, adults and seniors
Couple, marriage and family therapy
Therapeutic support groups
Play therapy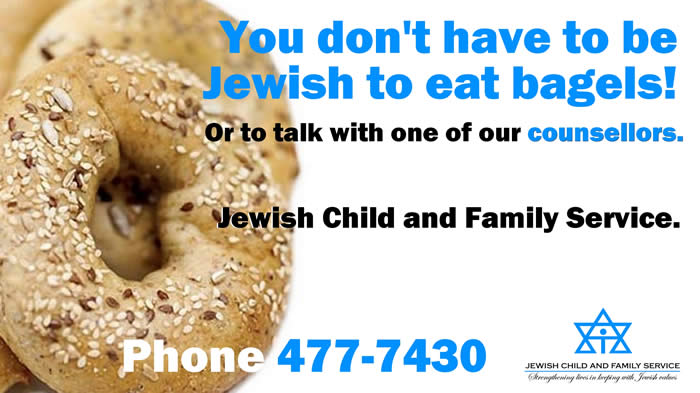 We can help with issues relating to:
Parent-teen conflict
Separation & divorce
Relationship issues
Abuse & Post-Traumatic Stress
Conflict resolution
Loneliness/isolation
Peer relations
Adjustment problems
Depression/anxiety
Personal growth
Self-esteem
Communication
….and many others……
Jewish Child and Family Service Can Help.
Call us today: (204) 477-7430.